Custom-Made
If you want a custom product, please send some information about material, size, color, quanty and delivery to our e-mail, service@sunlaxoutdoor.com, as follows:
*Material:
①HDPE(not waterproof)
②Polyester(waterproof)
*Size(Please mark the length unit)
*Color(Reference product color samples)
*Production Process Requirements
*Quanty:
*Delivery:

Date:
Name:
*Telephone Number:
*Shipping Address: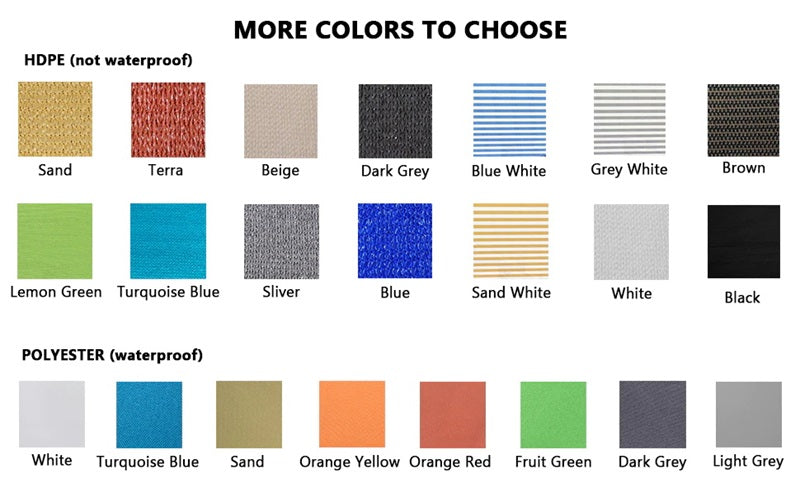 NOTE: Due to production losses, triangle shade sails, irregular customized products are calculated according to the rectangular area; The height of the balcony privacy screen is less than 0.9 meters, and it is calculated as 0.9 meters, height can only reach 1 meter; HDPE shade sail customized shortest side not more than 6 meters. Waterproof shade sail which is more than 2m wide, is made of two pieces of polyester fabric stitched together with a seam line in the middle.However, after special processing, it will not leak and be more firm.
SUN SHADE SAIL
HDPE Shade Sail: 100% New 185 GSM high density polyethylene shade fabric (HDPE), breathable so not waterproof; Provide sunshade and block up to 98% harmful rays, keep you cool in summer.
Waterproof Shade Sail: Made from Polyester with PU coating, anti-light rain, advice to avoid use it in heavy rain and snowstorm; 90% Shading rate and protect against up to 95% harmful UV rays.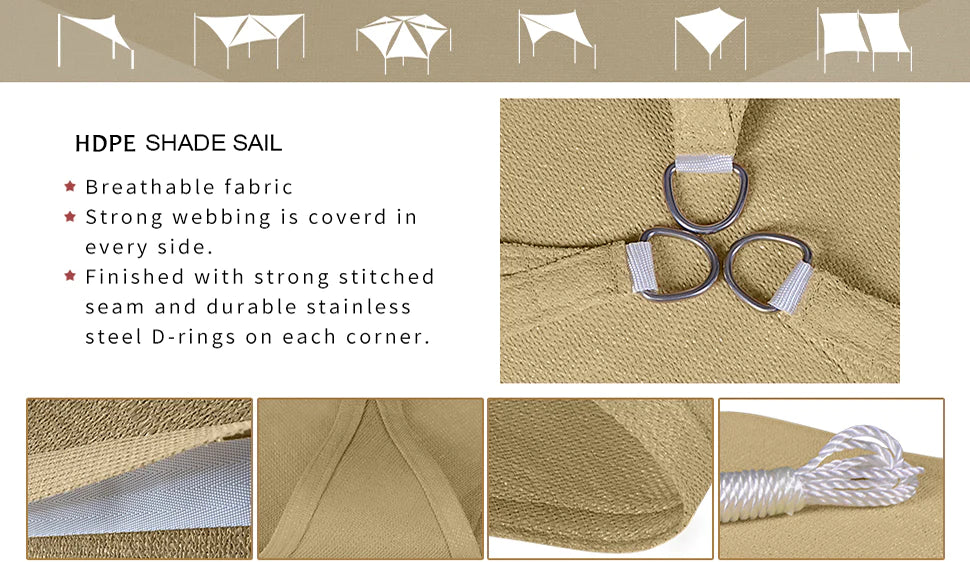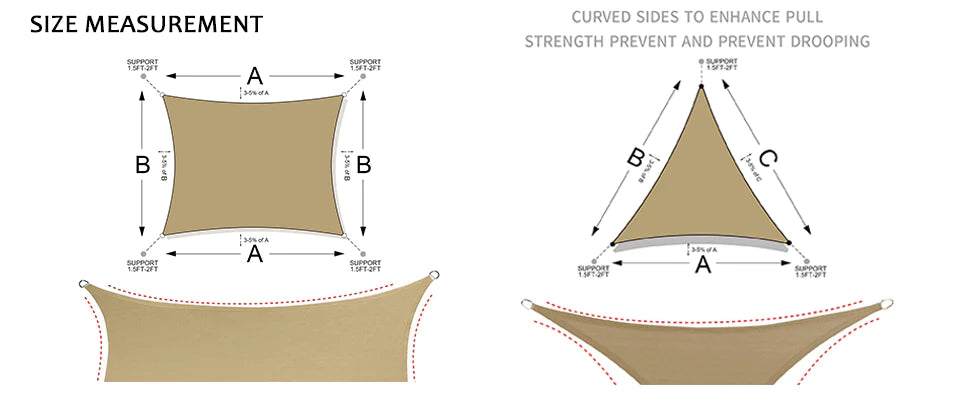 BALCONY PRIVACY SCREEN
HDPE Balcony Screen Privacy: Made with 100% 175 GSM new high density polyethylene (HDPE) material, no recycled materials used, more healthy and safe. Commercial solid fabric can achieve 90% blockage. Allow breeze and light pass through for better comfort space. 
Waterproof Balcony Screen: Made of 100% polyester fabric with a weight of 160 g/m², it makes the fabric have excellent wrinkle resistance and shape retention, as well as high strength and elastic recovery. The excellent PU coating, it's the ideal protection against rain and wind.